Custom Print Logo, Color, Size , Shape And Stock Products
Liquid detergent flexible packaging generally adopts three-dimensional packaging bags, and laundry liquid packaging bags generally require: high strength, impact resistance, burst resistance, good barrier properties, good rigidity and standing stress crack resistance, and good sealing.
We have the capability of producing packaging pouches of custom shapes and specifications.
Detergent Spout Pouch Description
Detergent Spout Pouch Advantages
Custom Detergent Spout Pouch Description
Color
Customizable color , customized up to 10 colors
Size
100mlg,120ml ,150ml , 180ml , 200ml , 250ml , 400ml , 500ml , 1L , 5L , etc , as per your demands
Material
PET/LDPE , PET/NY/LDPE , PET/AL/LDPE , PET/PET/LDPE , PET/VMPET/LDPE , Kraft paper or Aluminum per customer's' requirement
Printing
Offset printing, silk screen printing, and so on, as customer' s requirement
Surface finishing
Printing, polishng, UVI, hot-stamping, glossy or mattlamination, embossing, hot-pressed by high frequency machine, die cut and so on, also as per customers' requirement.
Usage
This product can be used to store liquid , jelly , juice , oil , wine , various powders , chemical products etc , spout  pouches have been used more and more widely, and they are one of the most popular  environmental protection packaging materials in the world. Spout pouches Applications
Logo
Customizable Logo
If your quantity is less than our MOQ for production, please contact us. We will recommend you the most suitable bags Contact us for a quotation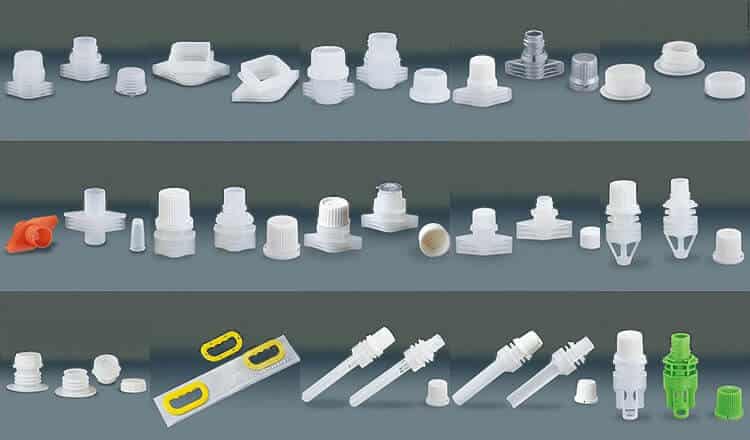 Fitment(Spout) & Cap Selection
When it comes to flexible pouches a fitment is required which provides all the benefits of a rigid packaging's wide selection of closures. The fitment can be placed almost anywhere along the sides, edges or top of the pouch. Anything from choke proof caps for kids to a sprayer attachment for home cleaning products. We can help you with this fitment/cap selection process in order to meet your customer, marketing, regulatory and other packaging requirements.
Regular Style Detergent Spout Pouch