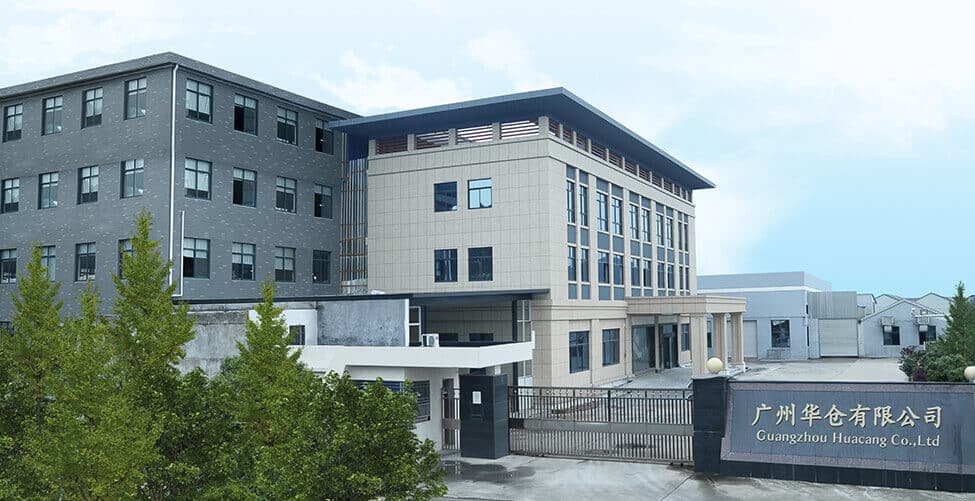 HUACANG Spout Pouch Factory 
HUACANG Packaging Manufacturing Co., Ltd, established in 1998, located in Guangzhou city, Guangdong Province, China. The factory is with occupation of land about 10000 square meters. and our factory equipped with 9 colors printing and laminating production lines. 
Spout Pouch Manufacturer
From bag to box to valve to complete packaging line, we can provide customers with professional packaging knowledge for this product.
In order to reduce transportation costs, save energy, and extend shelf life, our boxed products are wine, juice, liquid eggs, oil, dairy products, and non-food applications (for example, motor oil and chemicals. Our taps are excellent and stable. The quality has become the most commonly used boxed wine and juice in the world-since its launch, the leakage rate has been less than one in ten thousand.
Stand up Spout pouches is one of our best sells and focus products .HUACANG have full range spouts shape and sizes, also a large volume of bags for our clients' choice, it is the best innovation beverage and liquid packaging bag products. We have over the years created convenience in the packaging industry. In comparison to the normal plastic bottle, glass jars, aluminum cans, spout pouch are cost save in production, space, transportation, storage, and also it is recyclable. It is refillable and can be easily carried with a tight seal and much lighter in weight. This makes it more and more preferable for new buyers.It can be manual or automatic filled from both the pouch top and from the spout directly.  We like start-up business and MOQ lower to 5000-10000pcs for a start. HUACANG Package spout pouch can be used widely used in a lot of industry. With tight spout seal, it acts as a good barrier guaranteeing freshness, flavor, fragrance and nutritional qualities or chemical potency.
HUACANG Packaging Pouche Factory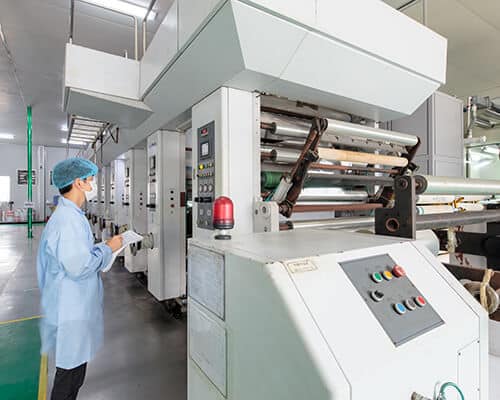 Our Bag Production Workshop
We have 15 full automatic bag making machine,which can produce several million bags one day.we have big enough production capacity whatever very big qty you give me, just no worry. as our production machines will be more as we are developing by time.
Our Workroom is certificated by ISO 9001, and are no dust workshop. Our workshop is clean and our workers are professional with much experience.we focus on quality control, we treat quality as life. so give your packaging project to us, we will never let you down.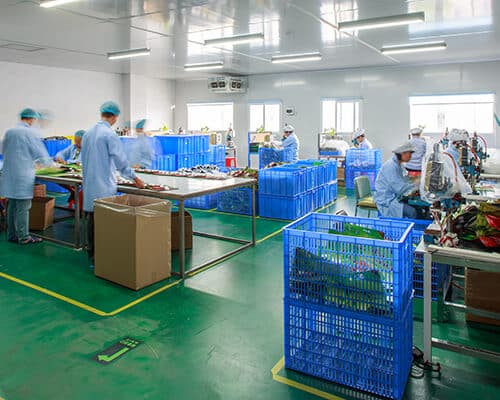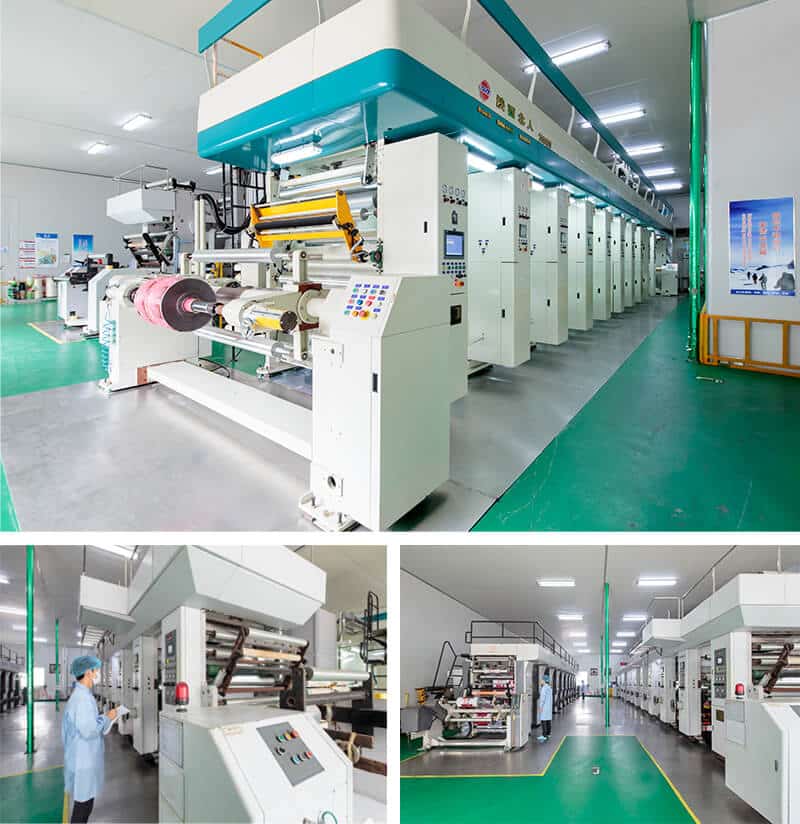 We Have An Active And Passionate Sales Team Who Have Received Training In Our Product Expertise To Serve Our Customers In Accordance With The Best Service Standards.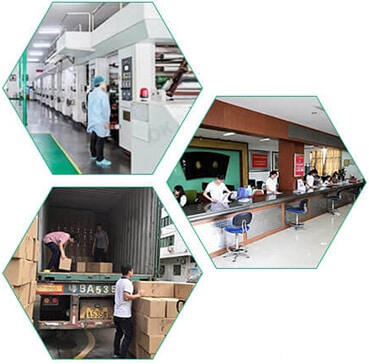 Hua Cang Packaging Manufacturing Co.,Ltd.The Factory Is With Occupation Of Land About 15000 Square Meters And Our Factory Equipped With 9 Colors Printing And Laminating Production Lines.We Devote To Flexible Packing For Food, Beverag,Cosmatics,Electronics,Medical And Chemical Products.Main Products Consist Of Rolling Dilm,Aluminium Bag, Stand-Up Spout Pouch,Zipper Poick,Vacuum Pouch Bag In Box,Courier Packaging Etc,Over Twenty Kinds Of Material Structures For Different Purpose, Including Packing For Snack Food,Frozen Food,Beverage,Retortable Food,Wine,Edible Oil,Drinking Water,Liquid Egg And So On.We Are Certified To Brc,Iso9001,Qs Food Grade And Sgs,The Packaging Material Are Compliance With The Us Fda And Eu Standards.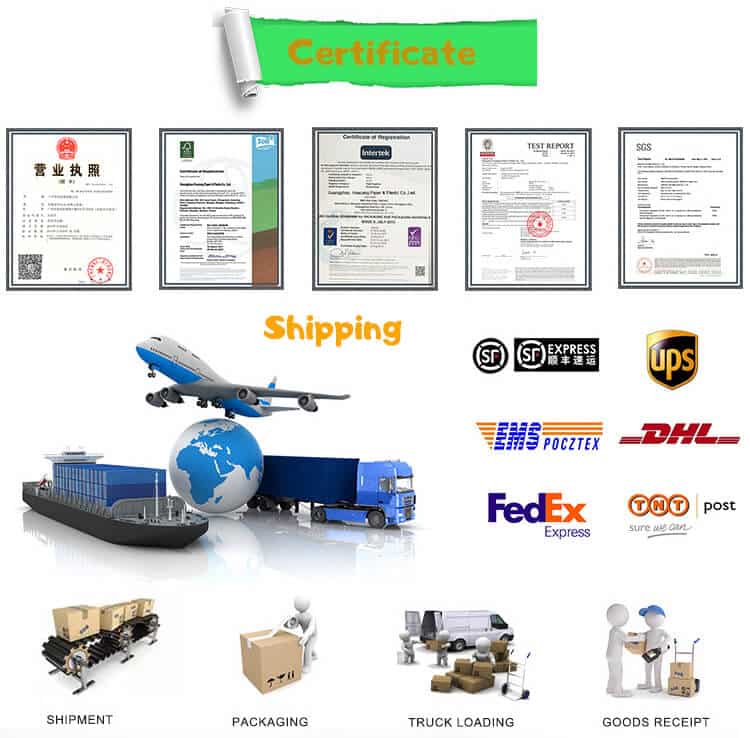 Contact Us / Get a Free Quotation Now!
Let's Support your Business Right Now