The material of Spout pouches can be divided into three layers, Surface Layer,​ Laminating Layer and Inner Food Contact Layer, each layer uses different materials.
This layer is made using PET, BOPP, or NY.
PET known as Polyethylene is used for this layer because it is tough and resistant to temperature.
In a custom spout pouch, it provides resistance to temperature, stiffness, and strength.
BOPP known as oriented polypropylene is high clarity and still non-heat-sealable film.
It enhances the barrier features of a custom spout pouch.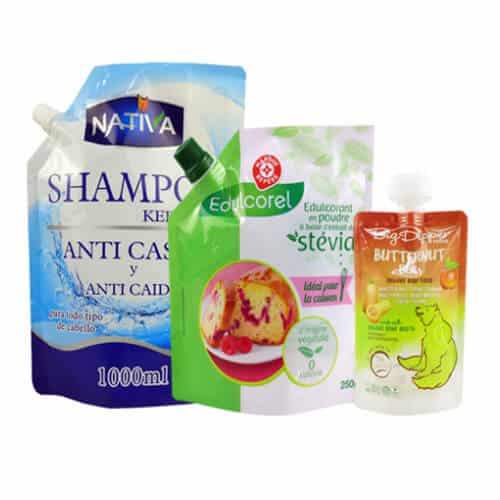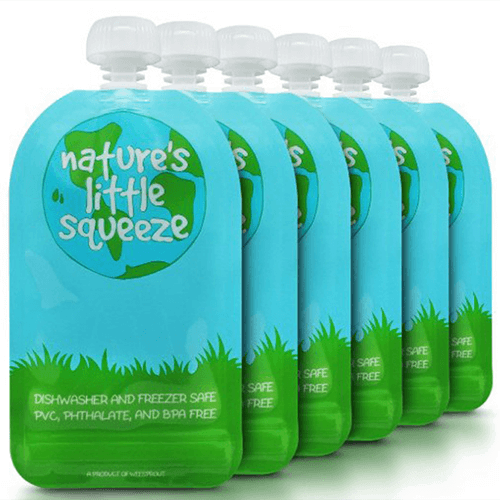 The laminating layer is made using PET, AL, PETAL or NY
NY known as nylon is a polyamide resin characterized with a huge melting point and exceptional stiffness and clarity.
Also, it has excellent aroma and oxygen resistance features that make it suitable for packaging.
AL known as aluminum foil are layered to plastic films to generate excellent moisture, aroma, and oxygen resistant features.
PETAL is a material made up of Polyester and Aluminum.
This layer is made using CPP, LDPE, HDPE, OR RCPP
CPP known as Cast polypropylene is heat-sealable and can withstand high heat than LDPE.
It is used in the packaging to seal heat.
LDPE known as low-density polyethylene has exceptional heat-seal ability.
HDPE known as high-density polyethylene has a high heat-seal ability.
RCPP known as Retortable CPP has great heat resistance.