Custom Print, Color, Size , Shape | Stock Products
Pump Head Spout Pouch liquid and powders are made with different material and according to the intended packaging requirements. It is customized the shape ODM or OEM of the bag type of client's interest. They are leakage proof and rupture resistance. The packages can be used to pack both liquids and solids. The Pump Head Spout Pouch is designed to meet your marketing goals and help with the storage of your products.
Description:
Product: Stand up spout pouch with pump;
Capacity: 35ml – 20 liter;
Pump:Lotion pump, treatment pump,trigger sprayer,flip top cap,dorpper cap,foam pump
Spout Dia: 8mm-45mm
Delivery time:5-15 Day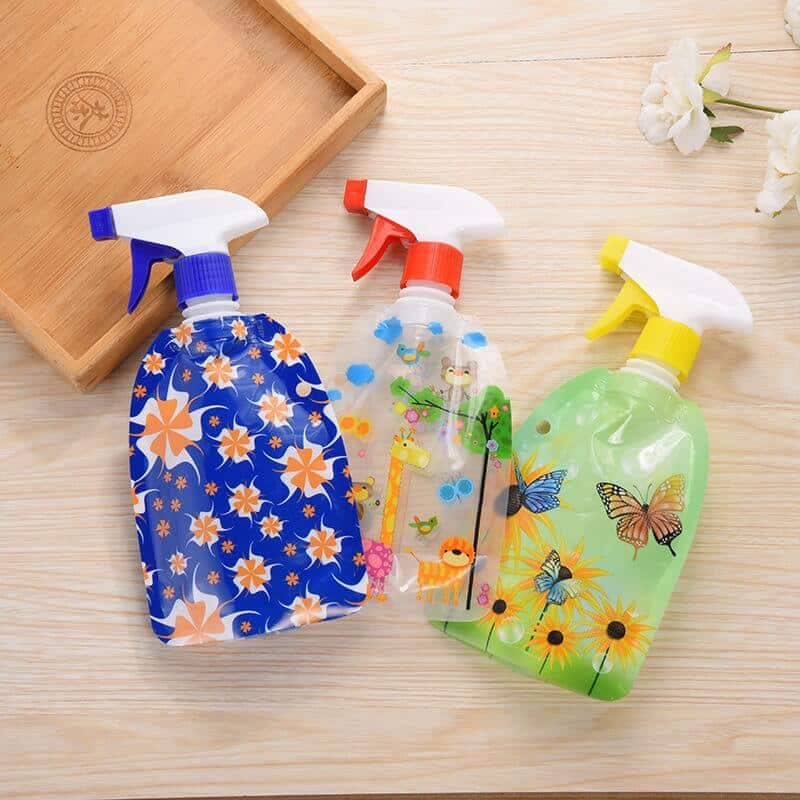 Color
Customizable color , customized up to 10 colors
Size
100mlg,120ml ,150ml , 180ml , 200ml , 250ml , 400ml , etc , as per your demands
Material
PET/AL/(PA)/PE,Aluminumor per customers' requirement
Printing
Offset printing, silk screen printing, and so on, as customer' s requirement
Surface finishing
Printing, polishng, UVI, hot-stamping, glossy or mattlamination, embossing, hot-pressed by high frequency machine, die cut and so on, also as per customers' requirement.

Usage

This product can be used to store various powders,dried fruits, tea, medicinal materials, medicines, grains,chemical products, snack foods, decorations,underwear, electronic components, etc. It is also suitable for building materials and chemical materials.Paper plastic bags have been used more and more widely, and they are one of the most popular
environmental protection packaging materials in the world.
Logo

Customizable Logo

If your quantity is less than our MOQ for production, please contact us. We will recommend you the most suitable bags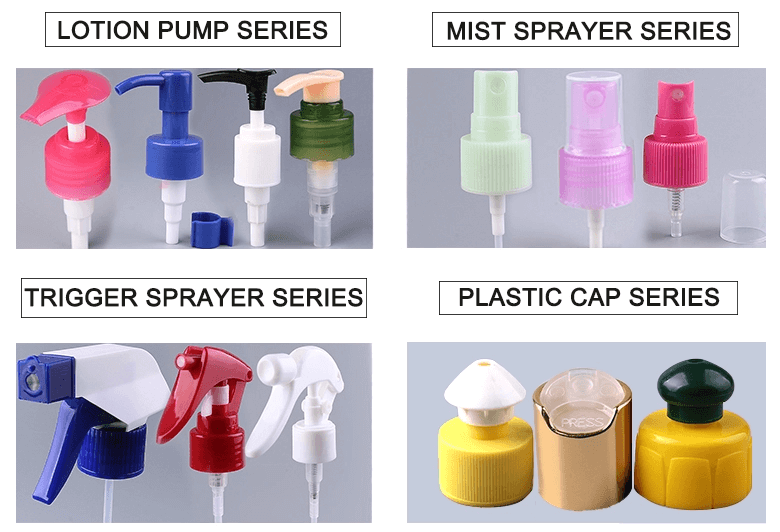 Regular Pump type for choice
Lotion pump :Most of the daily use is suitable for shower gel, detergent, shampoo, gel-like liquid .
Mist sprayer:Mostly suitable for alcohol spray, lotion,sunscreen spray, disinfectant spray.
Trigger sprayer:Most of the daily use is suitable for all kinds of spray use, water, liquid use.
What are Pump Head Spout Pouch Use For
Stand up spout pouch with pump is a new packaging that are mostly used for liquid and spray use products,alcohol,hand sanitizer,bath cream Always to be used to chemical liquid,shampoo,gel,detergent,alcohol spray,lotion, sunscreen spray… This pump pouch bag is customized design by clients . The shape is OEM of the spout pouch according the interest from client's on their brand's product package use . Pump Head choice according to client's detail use for their product .Pump Pouch make it easy to pack your products,safe production cost from bottle,freight shipment and this makes them a better packaging option than other conventional packaging methods.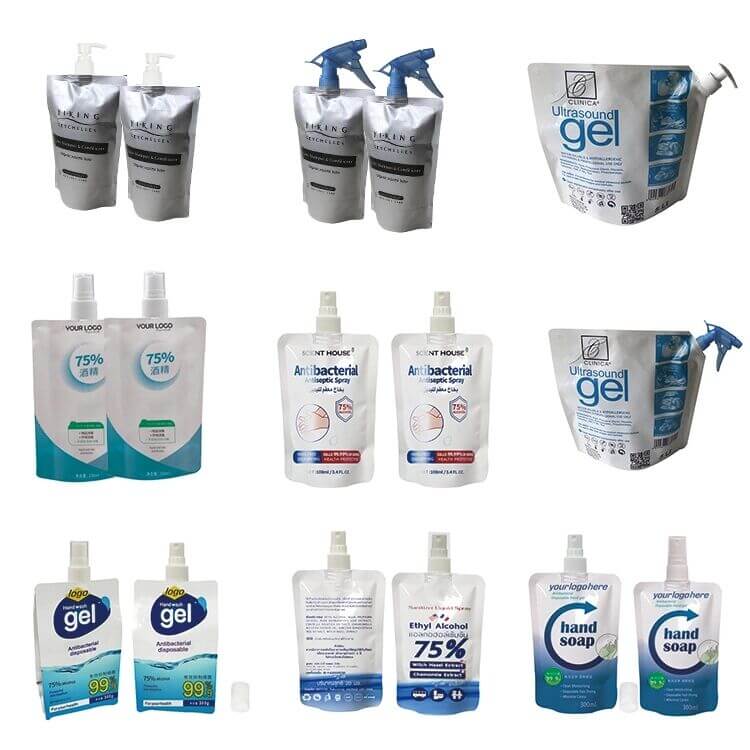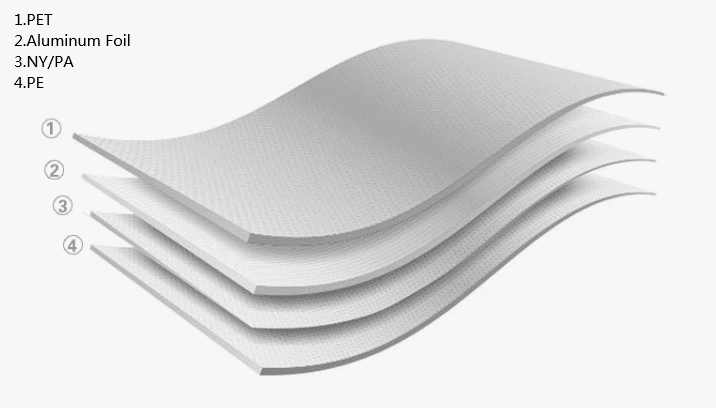 Customized stand up pouch with pump
One of the major benefits of flexible film is the ability to create a structure that exactly meets your needs or specifications for barrier, shelf life, protection, printing and overall look and feel of your product!

Custom Printed& Stand up Spout pouches | 5K MOQ | Fast Delivery Spout pouches are one of our best sells and focus products at HC Package Co.,Ltd.As one of the best spout pouch supplier in China, we have full range spouts shape and sizes, also a large volume of bags for our clients' choice, it is the best innovation beverage and liquid packaging bag products.
We have over the years created convenience in the packaging industry. In comparison to the normal plastic bottle, glass jars, aluminum cans, spout pouch are cost save in production, space, transportation, storage, and also it is recyclable.
It is refillable and can be easily carried with a tight seal and much lighter in weight. This makes it more and more preferable for new buyers. We like start-up business and MOQ lower to 5000-10000pcs for a start.
HC Package spout pouch can be used widely used in a lot of industry. With tight spout seal, it acts as a good barrier guaranteeing freshness, flavor, fragrance and nutritional qualities or chemical potency. Especially used in:
Liquid, beverage, drinks, wine, juice, honey, sugar, sauce, packaging
Bone broth, squashes, purees lotions, detergent, cleaners, oils, fuels etc.
It can be manual or automatic filled from both the pouch top and from the spout directly. Our most popular volume are 8 fl. oz-250ML, 16fl. oz-500ML and 32fl.oz-1000ML options, all other volumes are customized, welcome to inquiry now!
welcome to visit our factory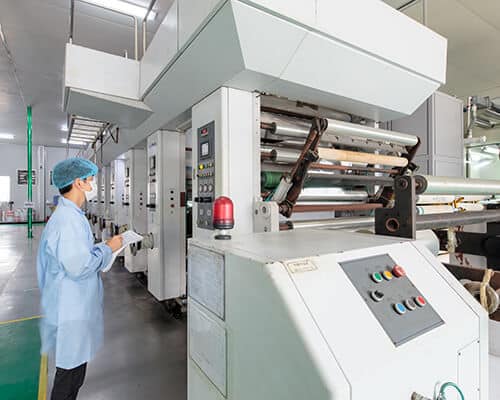 Our Bag Production Workshop
We have 15 full automatic bag making machine,which can produce several million bags one day.we have big enough production capacity whatever very big qty you give me, just no worry. as our production machines will be more as we are developing by time.
Our Workroom is certificated by ISO 9001, and are no dust workshop. Our workshop is clean and our workers are professional with much experience.we focus on quality control, we treat quality as life. so give your packaging project to us, we will never let you down.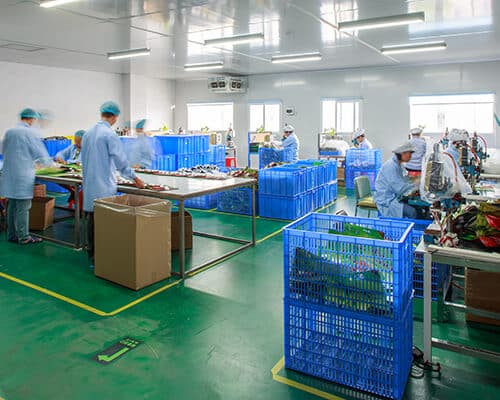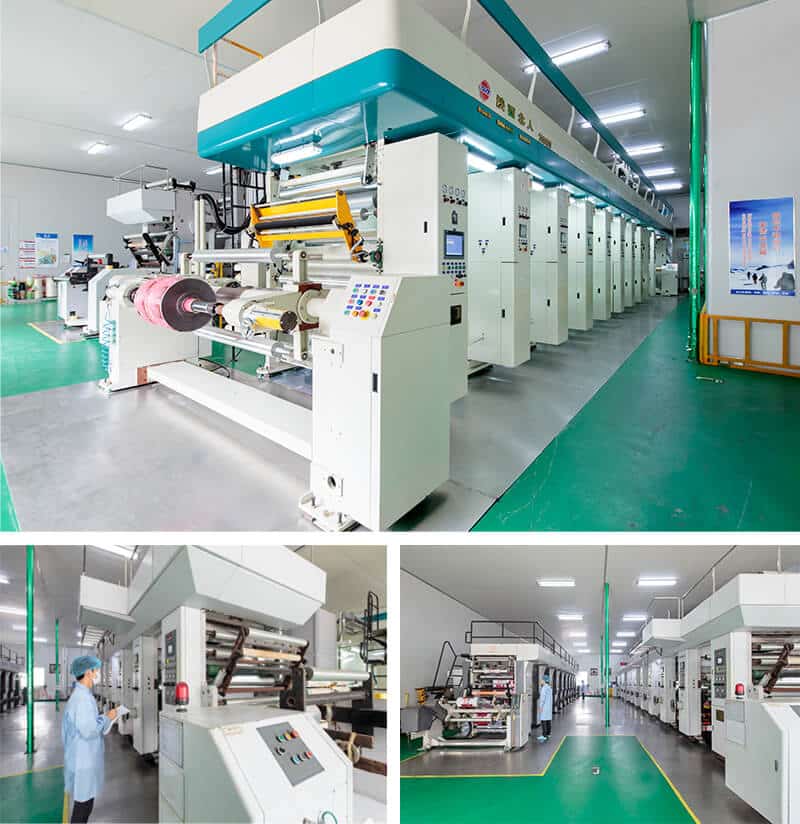 We Have An Active And Passionate Sales Team Who Have Received Training In Our Product Expertise To Serve Our Customers In Accordance With The Best Service Standards.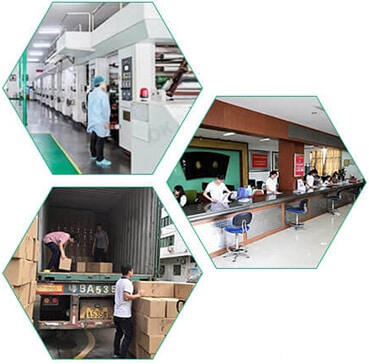 Hua Cang Packaging Manufacturing Co.,Ltd.The Factory Is With Occupation Of Land About 15000 Square Meters And Our Factory Equipped With 9 Colors Printing And Laminating Production Lines.We Devote To Flexible Packing For Food, Beverag,Cosmatics,Electronics,Medical And Chemical Products.Main Products Consist Of Rolling Dilm,Aluminium Bag, Stand-Up Spout Pouch,Zipper Poick,Vacuum Pouch Bag In Box,Courier Packaging Etc,Over Twenty Kinds Of Material Structures For Different Purpose, Including Packing For Snack Food,Frozen Food,Beverage,Retortable Food,Wine,Edible Oil,Drinking Water,Liquid Egg And So On.We Are Certified To Brc,Iso9001,Qs Food Grade And Sgs,The Packaging Material Are Compliance With The Us Fda And Eu Standards.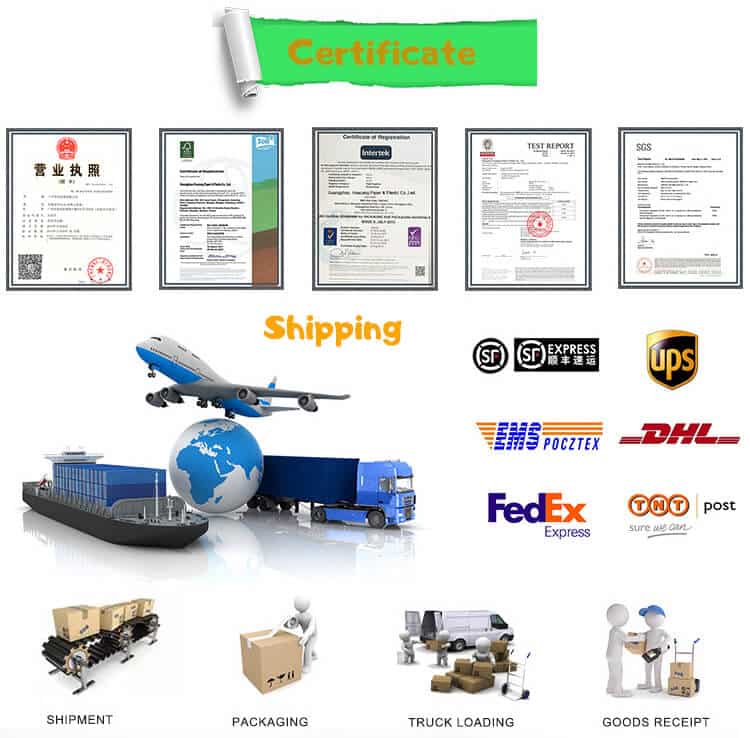 Let's Support your Business Right Now