Custom Spout Pouch Packaging Solutions
Spout Pouches Shape, Size, Volume,Material , Spout ,Printing At Huacang Can All Customized.
HUACANG Is Expert Customize Spout Pouch Supplier & Manufacturer
If you want to find OEM Supplier , contact us !
If you want to find Competitve Price , contact us !
If you want to find Professional Plastic Packaging & Printing Factory in China, contact us !
If you want to find Responsible Partner who help you save trouble and time in program, contact us !
Spout Pouches for Your Business
We manufacture and supply packaging bags&pouches used in the packaging of food products, beverages, industrial products, chemicals, medical products, and agricultural products.
Packaging Supplier & Manufacturer ​
Our stand up spout pouches can be customized or spot wholesale
Custom Spout Pouches For Your Business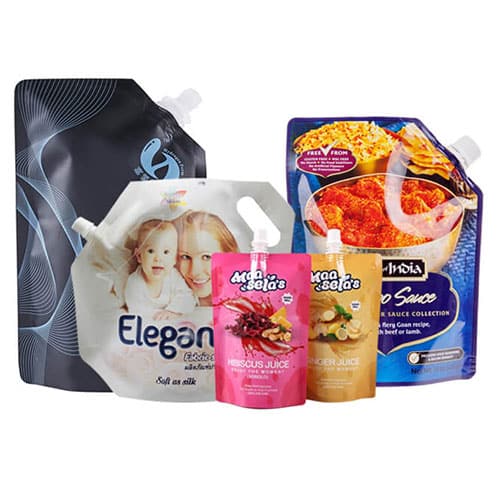 Customized Spout Pouch Packaging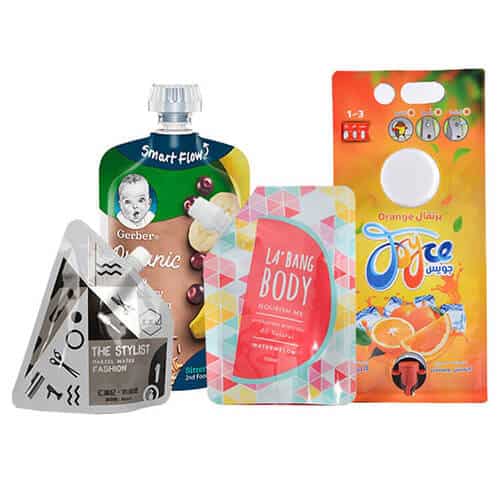 Guangzhou HUACANG is well known as one of the leading manufacturer of custom spout pouch and other plastic packaging bags and pouches products.
Offer all kinds of food grade packaging
More eco-friendly spout pouches
100% Quality ensure with in-time delivery.
Cost save by directly buy from factory
HC Customized Spout Pouch is the best in giving shelf impact that makes your product stand out from the range of rigid packaging. Lightweight and easy to transport. If needed, we can help you in designing the new perfect spout pouches for your business, contact us free .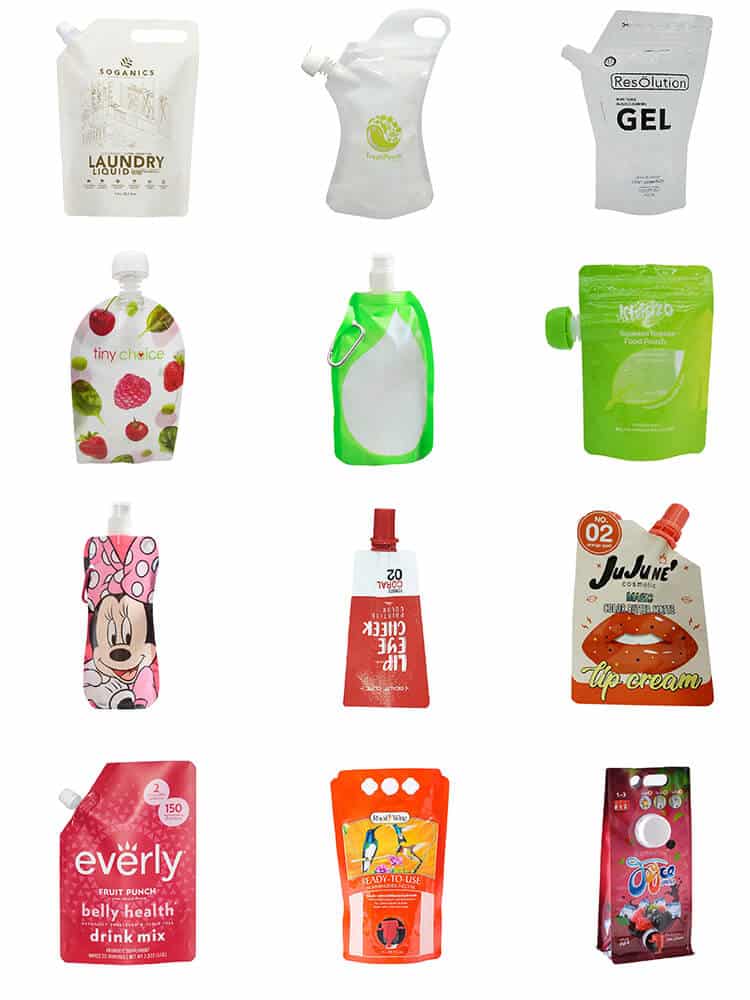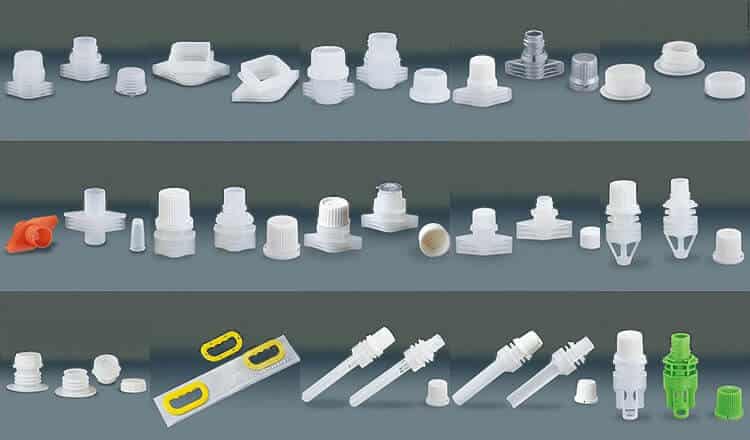 Spout Pouch Fitment & Cap Selection
When it comes to flexible pouches a fitment is required which provides all the benefits of a rigid packaging's wide selection of closures. The fitment can be placed almost anywhere along the sides, edges or top of the pouch. Anything from choke proof caps for kids to a sprayer attachment for home cleaning products. We can help you with this fitment/cap selection process in order to meet your customer, marketing, regulatory and other packaging requirements.
Spout pouches Applications
Spout pouches are packaging materials that are mostly used for liquid products. Always to be used to fruit juice,hot coffee,cold drinks,oil ,chemical liquid,seasoning,red wine,beer,whiskey , Cosmetic packaging,etc
Custom Printed Spout Pouches
20 years of spout pouch packaging industry experiences offer plenty of choices.
We offer packaging analysis with your special requirement, designing, sample, professional manufacturing, QA, logistic, also market information sharing.
We focus on products quality, new fashion, special requirement for products package, customers group, and sharing information of how to get more client, who will be the potential client, know culture and policies and habit
We offer continuous packaging development and support, keep update your new idea, commit an upgrade service.
Let's Support your Business Right Now